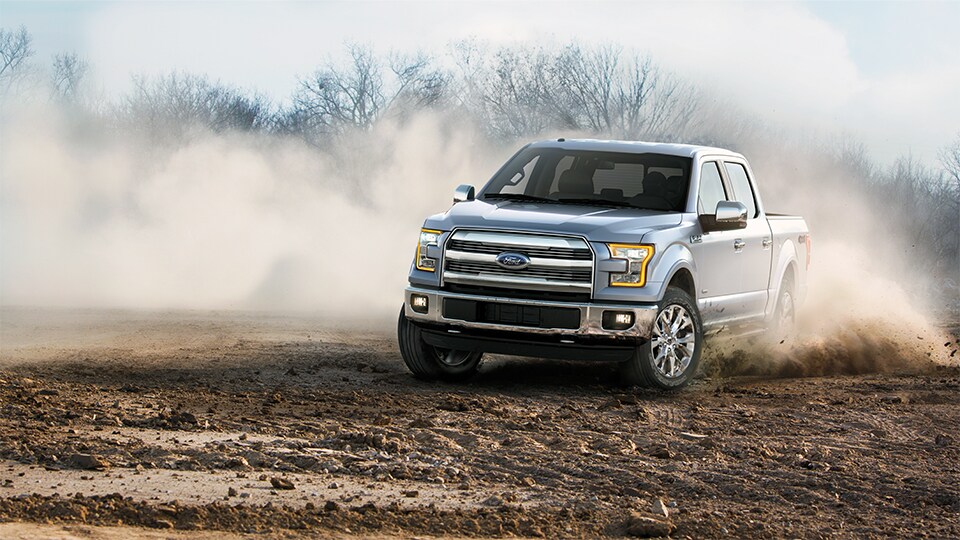 When the world first heard about the 2015 Ford F-150, it was received with quite a bit of skepticism. After all, how could a full-size pickup truck be made mostly out of aluminum? However, as usual, Ford proved all the doubters wrong, and the new Ford F-150 is selling just as well, if not better, than any other previous F-150 model.
The 2015 F-150 offers much more efficiency than previous models without sacrificing any of its capability or toughness. In fact, despite being much lighter and more efficient, the F-150 is actually stronger than ever, thanks to the military grade alloys of aluminum and high strength steel that make up the truck's frame.



The F-150 also offers four different engine options, so you can choose the engine that best fits your needs. The new truck was named a 5-Star Overall Safety Rating award winner from the NHTSA, the highest rating given out by that institution. It also boasts best-in-class numbers in towing and payload-12,200 lbs and 3,300 lbs, respectively. To learn more about the great new F-150, come see us at Robbie Roberson Ford in Waycross, GA! We have a great selection of the award-winning Ford F-150 on our dealership lot.