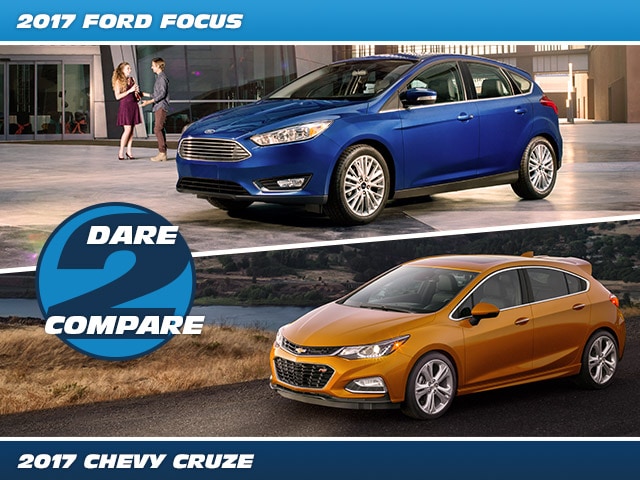 The 2017 Ford Focus and Chevrolet Cruze are incredibly close when it comes to price, but which sedan is the better buy? While both models offer exceptional fuel economy, there's much more to consider when buying a new vehicle in the modern market. Take a look at how both models compare for yourself.
Performance
The Ford Focus features a standard 2.0-liter four-cylinder engine that delivers an impressive 160 hp. The Chevrolet Cruze falls short with a 1.5-liter turbocharged four-cylinder engine that offers only 153 hp.
Safety
If there's one thing no driver should ignore in a new car, it's safety. Accidents can happen to anyone. That's why the Ford Focus comes equipped with advanced safety features that earned it the National Highway Traffic Safety Administration's top five-star safety rating.
The Chevrolet Cruze comes equipped with modern safety equipment as well, but falls short when it comes to going the extra mile, earning only a four-star safety rating.
Design
When comparing apples to apples, it's best to pick the one that feels the best. The same goes for the Ford Focus and Chevrolet Cruze. The Ford Focus offers a comfortable, ergonomic design that looks good. Excellent handling and tight turning diameter put it a step above the Chevrolet Cruze.
Stop in at Robbie Roberson Ford today to test drive the 2017 Ford Focus.
*Use for comparison only. EPA estimates. Actual mileage will vary.