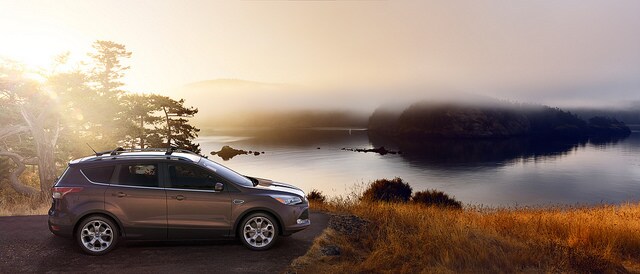 Ford Motor Company was founded on June 16, 1903 in Dearborn, Michigan by none other than Mr. Henry Ford. Before FMC was established, Henry Ford worked with a group that founded the Detroit Automobile Company, which he left after only one year. He then led the short-lived Henry Ford Company, which fell apart after he lost financial backing. In his third attempt with the Ford Motor Company, Henry Ford finally found success.
In the early years, Ford produced a variety of vehicles that were named in chronological order, starting with the Ford Model A of 1903. The Model K was known as the "gentleman's roadster" and the Model S was a right-hand steering model. Then, in 1908, Ford introduced the iconic Model T. Demand for the car grew quickly, so Ford amped up production, which lead to the debut of the first moving assembly line in 1913. The assembly line drastically shortened the speed at which vehicles could be produced and Ford went on to reach one million units in sales by 1920.
In 1922, Ford acquired the Lincoln Motor Company from Henry Ford's former associate at the Detroit Automobile Company. Ford took to the luxury car market and went on to build classics like the 1936 Zephyr and Continental.
While the Model T's popularity soared through the '20s, Ford set their sights on a introducing a new model to the market. The 1928 Model A became the first model to ever don the Blue Oval logo and introduced new features like a Safety Glass windshield.
During the '40s, Ford joined with other auto manufacturers to provide military vehicles for WWII. They started producing Jeeps for the U.S. military in 1941 and halted their main auto production in 1942 to solely focus on generating more military equipment.
The 1950s brought about a new adventure for Ford. They introduced the Thunderbird in 1954, which would go on to become a classic, and in that same year Ford started safety testing vehicles.
The next couple of decades were some of Ford's greatest, as they introduced the Mustang, Taurus, Explorer, and won the 24 Hours of Le Mans. The 2000s brought about a lot of structural and presidential changes, as well as celebration in 2003 for the company's 100th anniversary.
Today, Ford Motor Company is one of the largest family-controlled companies in the world after keeping it in the family for over a century, and also remains one of the biggest and most-popular automakers around the world.