It Takes More Than Just One Happy Waycross Customer to Earn the Trust of Drivers Throughout Baxley, Blackshear, Homerville, and Folkston

At Robbie Roberson Ford Inc., we're dedicated to earning your business again and again. The first time you walk through our doors could be to browse our selection of used cars. Or, perhaps you'll stop by to trade an older model for a brand new Ford vehicle.
Our sales staff and our auto financing team have the bar set at the top rung every time, so you can count on finding a loan or lease option that puts the Ford F-150, Fusion, Explorer, Edge or Escape of your dreams in your driveway, on your terms.
When you're ready to return to our Waycross dealership for regular car service and maintenance, we'll be ready to perform whatever work your vehicle requires. When you're in the market for auto parts, we're ready to assist in whatever D-I-Y projects you have going on under the hood of your car.
Finally, after a few years on the road, when you're ready to start the process up again, you'll walk right back through those doors to have a few familiar faces help you out.
For more information about our full range of services, stop into our showroom at 2825 Memorial Dr. Waycross, Georgia and we'd be happy to assist you with all of your automotive needs.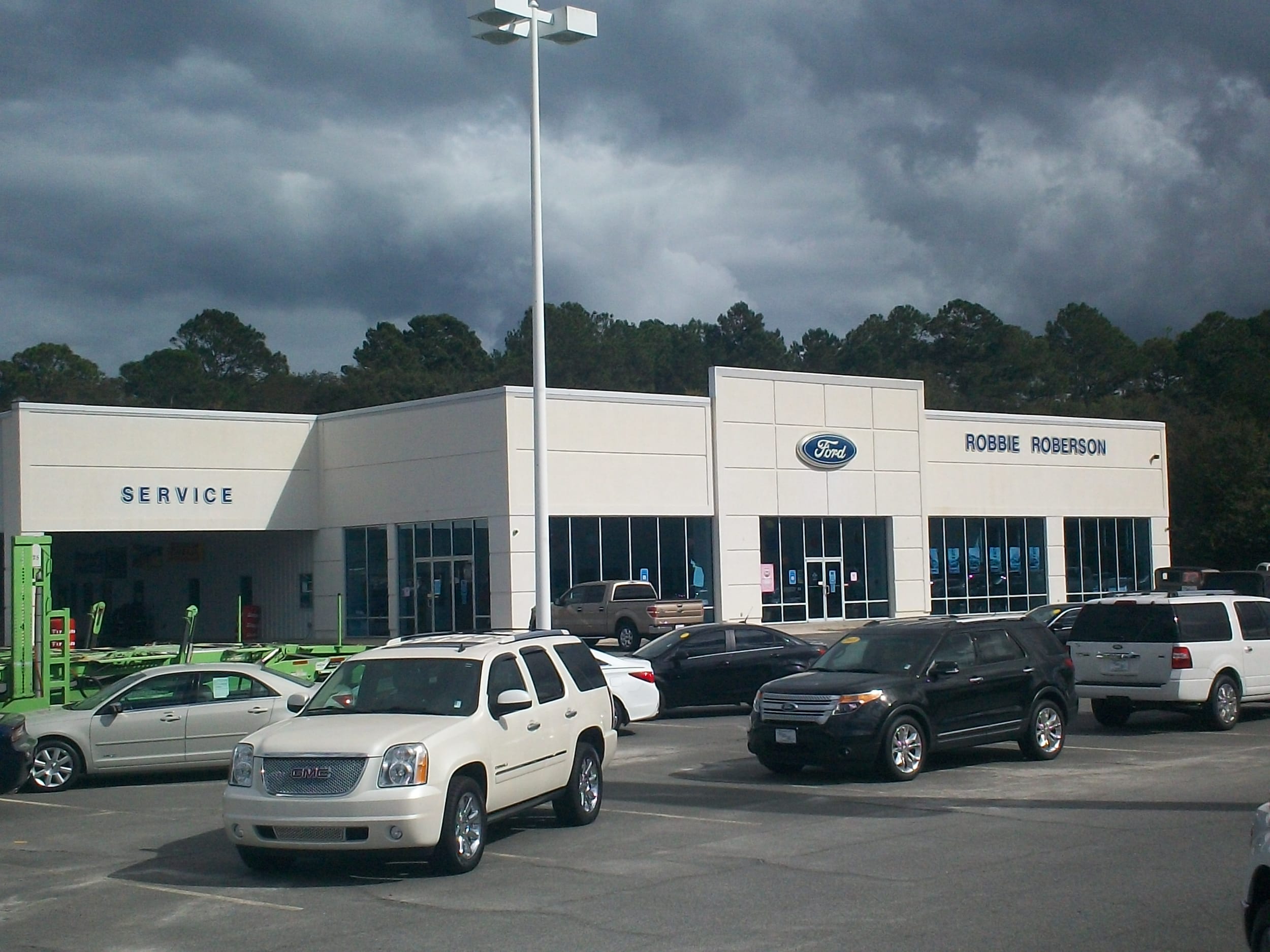 The Robbie Roberson Ford team prides itself on straight forward dealer practices and community involvement. Dealer Robbie Roberson has strong ties in the community having a wife that teaches and two children enrolled in our school system. We are active in sponsoring Ware County Athletics and Recreation department activities, as well as, area FFA and 4H programs. We believe strongly in supporting our local youth, for they are our future. Robbie Roberson Ford also plays and active role in supporting and sponsoring local civic and church organizations.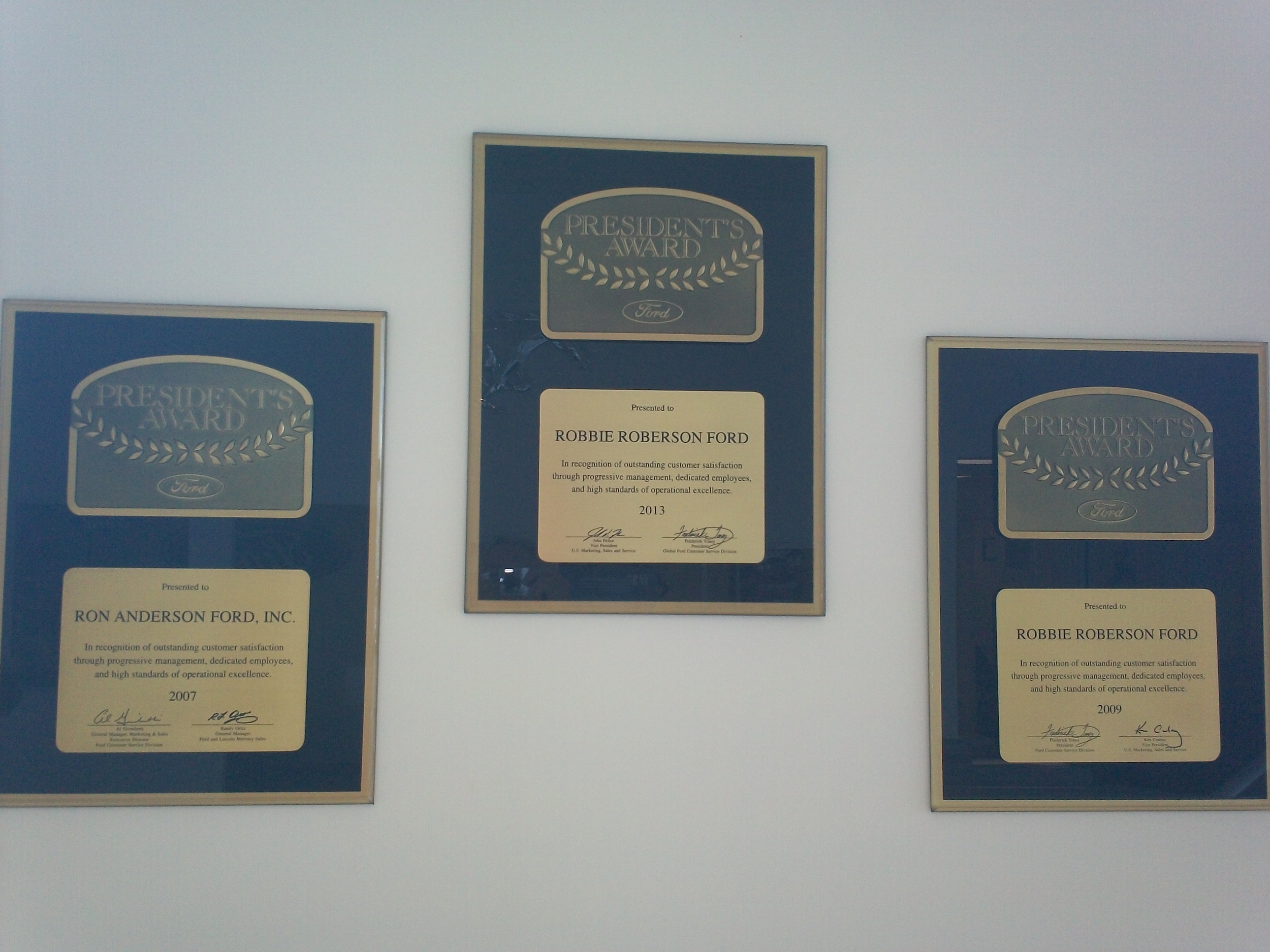 Robbie Roberson Ford also takes pride in employing the most qualified people from our own community and the surrounding area. We know and understand that good people separate us from the rest. If you are in the market to purchase a new or used vehicle, in need of vehicle maintenance and service work, replacement part or just looking to add some new accessories, we promise you here at Robbie Roberson Ford you will be treated with the utmost respect, fairness and honesty. The Robbie Roberson Ford team thanks you in advance for your business.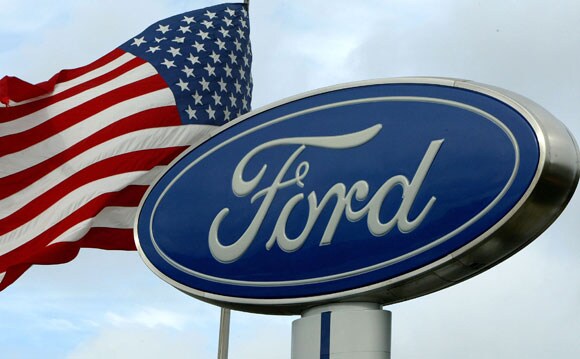 On behalf of
.
our entire staff, we would like to welcome you and thank you for visiting our website. We offer superior sales and service for all of our valued customers. We are committed to serving our friends and customers and look forward to hearing from you. Please click here to 
contact us
.