Get Ford Service That You're Guaranteed to Love at Robbie Roberson Ford
At our dealership's service center, we make it easy, convenient, and enjoyable for Waycross, GA, drivers to bring their Ford vehicles in for essential maintenance and repairs. Not only are we staffed by knowledgeable, friendly technicians, but we also have an outstanding range of amenities. When Pearson car owners service their Ford cars, crossovers, SUVs, and trucks with us, they can't help but to feel pampered.
Relax While You Wait
Our service center always smells like freshly brewed coffee. That's because we've always got hot beverages for our guests and fresh donuts standing by. If you remain on site while your Ford is being serviced, you can indulge in a treat, relax in our comfortable chairs, and get some light reading done.
If your schedule is too busy for downtime, we've still got something for you. At Robbie Roberson Ford near Blackshear, our customers benefit from complimentary shuttle service to most local destinations. We can drop you off at home or at work. When your Ford is ready, we'll pick you back up again.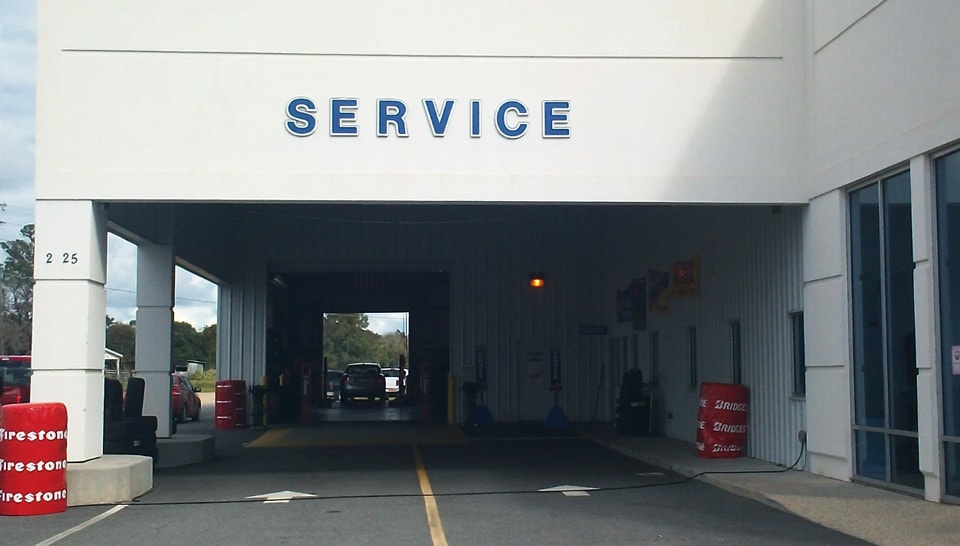 Come in for an Oil Change and Leak Check Service
Staying on top of manufacturer-recommended maintenance is a cinch at Robbie Roberson Ford. Drop by for an oil change and leak check service. With new engine oil and a new engine oil filter, you can keep your Ford running reliably and smoothly. Visiting us for leak check service gives us the chance to top your automotive fluids off and resolve minor leaks before they spiral out of control.
Battery Health Test Services in Homerville
A battery health test performed at Robbie Roberson Ford will help you avoid sudden battery failure. With these services, we can accurately estimate your battery's remaining lifespan. During battery health checks, we also clean off all corrosion and check the integrity of all connections and posts.
Brakes, Tires, and Wheels
From helping you avoid dangerous blowouts to ensuring you can always stop "on a dime", we've got you covered. You can visit us near Folkston for a wheel alignment, brake inspection, brake maintenance, new tire installation, tire rotation, and more.
Schedule an appointment at our Waycross, GA, service center today.