Get the Ford Service You Need at Robbie Roberson Ford
Ford is renowned for making some of the best sedans, SUVs, and trucks on the road. As good as Ford's new models might be however, they still need maintenance to keep running their best. When you're looking for a service center to provide your essential maintenance, give us a call at Robbie Roberson Ford.
The technicians at our location in Waycross, GA has the skills and tools you need to take care of your car.
We also have:
Free WiFi
Free hot coffee and donuts
Free shuttle to most local destinations
What Kinds of Service Can our Dealership Provide?
The better question to ask is "what kind of service does your vehicle need?" Our dealership's staff of factory-trained service technicians have years of shared experience working on a wide array of vehicles and issues. Drawing on a rich inventory of tools and parts, we can help you with a wide array of problems both simple and complex. You don't even have to know exactly what's wrong with your car. Our team can diagnose its problems and find a solution that will get you back on the roads of Blackshear.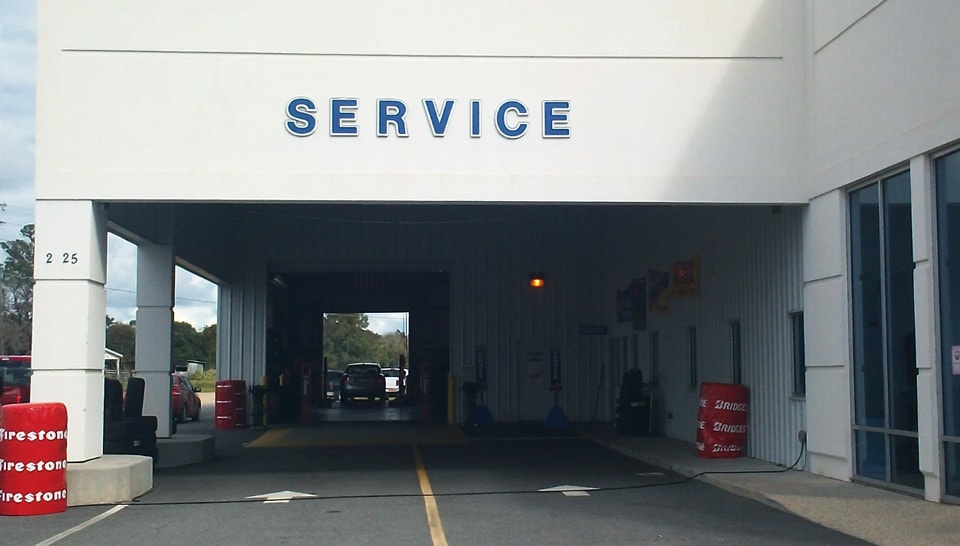 We're also equipped to handle any regular maintenance your vehicle might require. These include things like oil changes and more. We can help you determine what kind of oil your Ford car requires and help you with a breadth of other services.
Schedule Your Service at Robbie Roberson Ford Today
If you need vehicle service, don't hesitate to reach out and our service center know. We'll help you find a good time to bring your car in to get your maintenance taken care of. Don't hesitate to reach out to us at our dealership today. We take pride in being a valuable source of vehicle service for drivers in Nahunta, Hillard, FL and more.